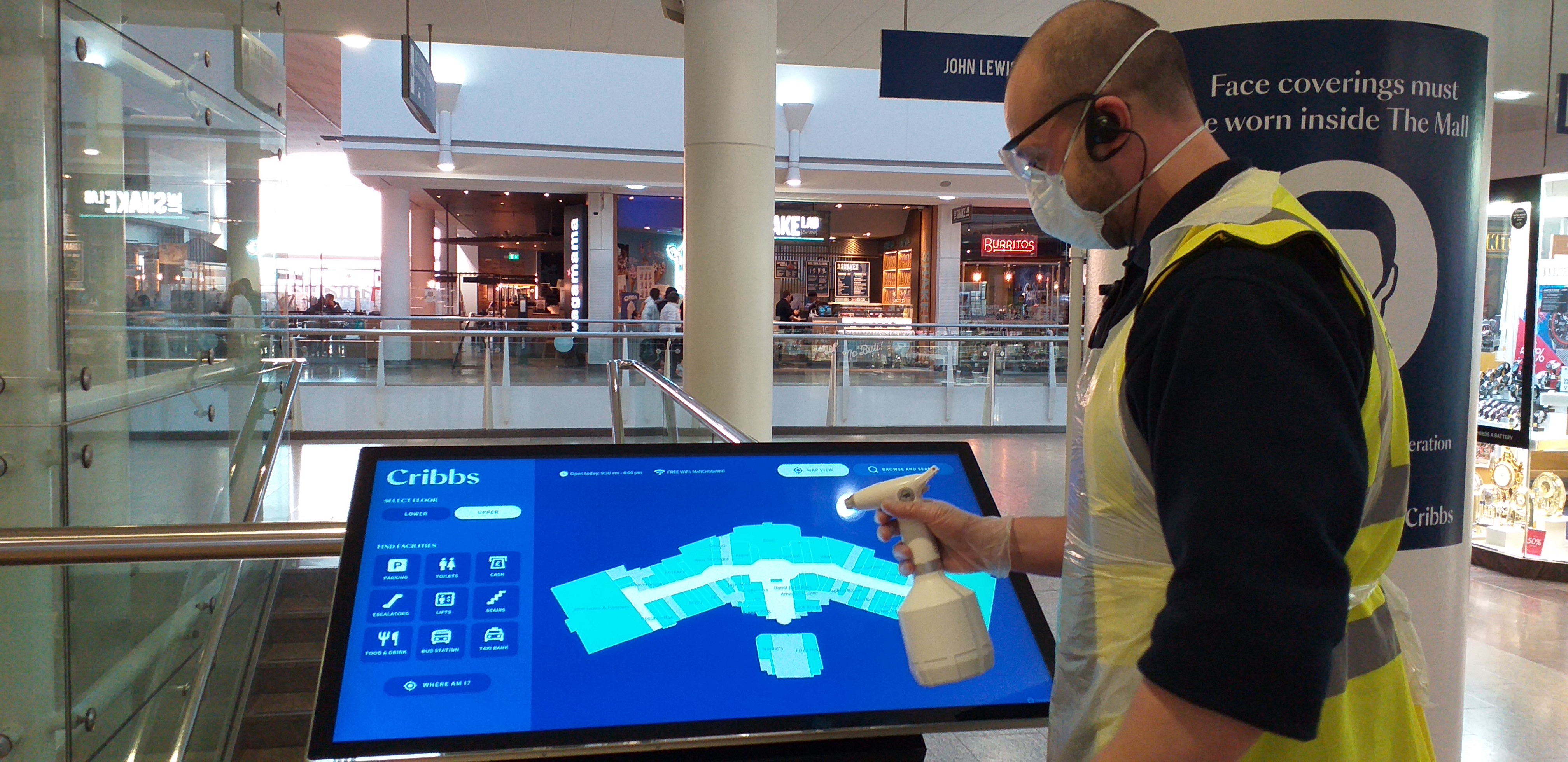 Innovative Cleaning Techniques at Cribbs
The health and hygiene of visitors, shoppers and staff at Cribbs is our number one priority, and we are proud to be the first shopping centre in the UK to have installed a revolutionary surface hygiene coating throughout the centre.
Nordic Chem antimicrobial coating has been proven by independent UK laboratories to terminate harmful pathogens including the Human Coronavirus for up to 90 days after only one application.
Visitors of the centre can enter with the peace of mind that not only is regular touchpoint cleaning carried out by the staff, but that there is a protective coating on the surfaces that is continually working to terminate germs.
We will be applying the coating in certain high touch points of the centre every 14 days to ensure the absolute maximum protection for our visitors.
To find out more about Nordic Chem, you can view the video below.