What are Changing Places facilities?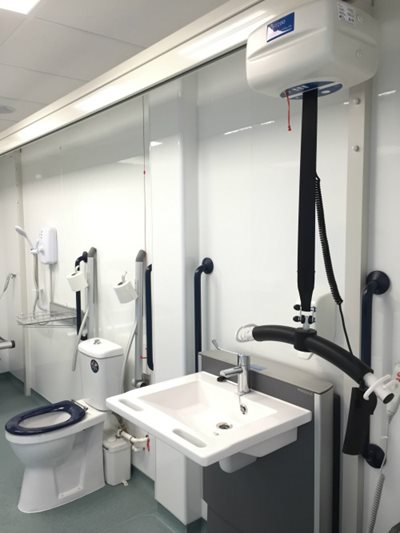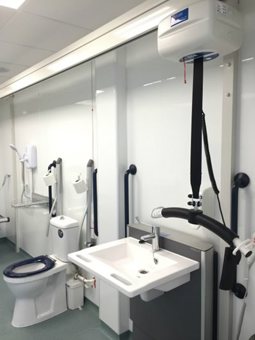 Standard accessible toilets do not meet the needs of all people with a disability. People with profound and multiple learning disabilities, as well as those with other physical disabilities, often need extra equipment and space to allow them to use the toilets safely and comfortably. These needs are met by Changing Places toilets which provide the right equipment, adequate space and a clean and safe environment. The Mall's facility includes a changing bench, hoist, adjustable sink, peninsular toilet and grab rails.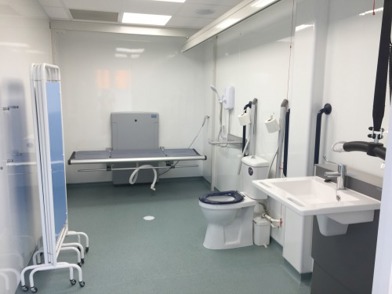 Where is it located?
The facility can be found at the John Lewis bus station entrance to the upper Mall, right next door to Timpsons. Click here for The Mall Store Map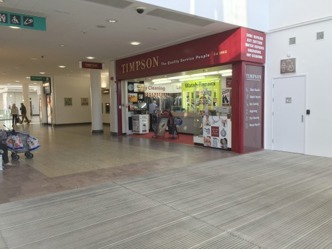 How is it accessed?
The facility is accessed via Radar NKS key. You can get further information on the RADAR key system at www.disabilityrightsuk.org/