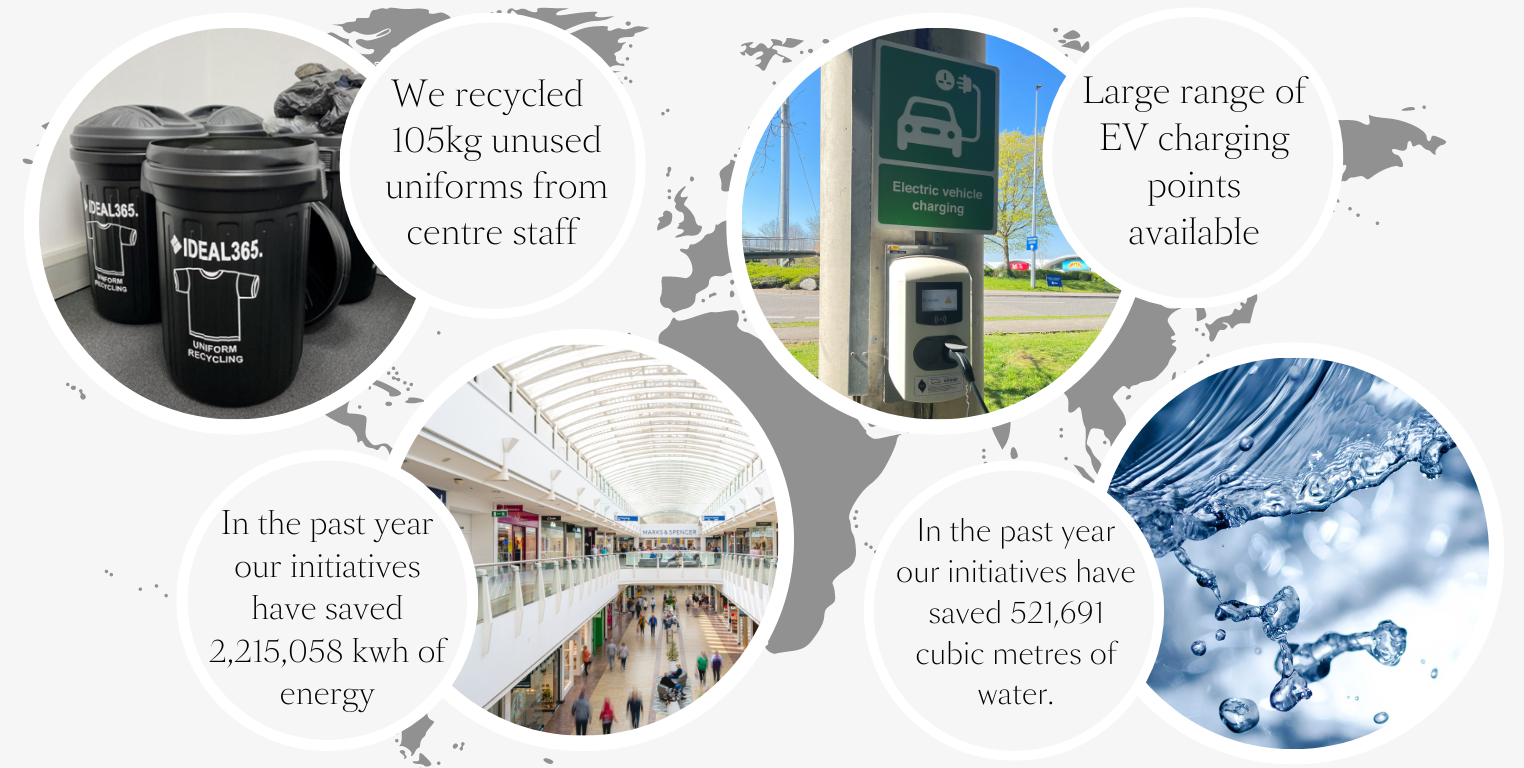 What is Earth Day?
Every year on April 22nd, people and businesses from all backgrounds come together to advance sustainability and climate action in commemoration of Earth Day.
This year, we rally behind the theme "Invest In Our Planet", which highlights the importance of dedicating our time, resources, and energy to solving climate change and other environmental issues. Investing in our planet is necessary to protect it and the best way to pave a path towards a prosperous
future.
When we Invest In Our Planet together, we are supporting healthy, happy, and wealthy communities worldwide.
A bit more about Cribbs
Energy saving.
In the past year we have saved 2,215,058 kwh of energy, which is the same as the amount of energy needed to power 239 typical middle income homes for an entire year.
Recycling & Waste.
We recycled unused uniforms (recycling 105kg in the last year).
In the last year alone we have diverted 34,723 cubic metres of waste from going to landfill (2,721 wheelie bins worth!)
Water saving.
These initiatives in the last year alone have saved 521,691 cubic metres of water, enough to provide 72 average households with water for a year!