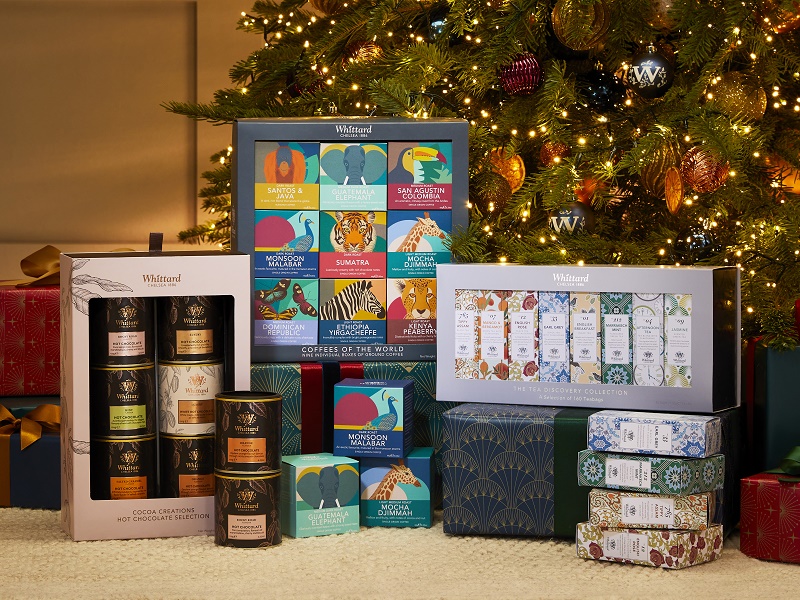 If you love luxury tea, coffee and hot chocolate, you're in for a treat. Your local Whittard of Chelsea is opening soon at Cribbs. We've picked our favourites. Pop in from 18 November and discover yours.

The Tea Discovery Collection
If you're buying for someone who loves keeping up with the latest trends or enjoys carefully placed drops of luxury, then you're in luck. The Tea Discovery Collection is a unique set of eight deliciously lavish teas from around the world. It's the perfect Christmas gift for tea trendsetters and those who love to host elegant tea parties.

Coffees of the World
Christmas shopping for coffee lovers can be a minefield! Luckily, Whittard has created the Coffees of the World collection, which contains nine premium omni-grind coffees that can be used with the most popular coffee equipment. These quality beans are sourced worldwide and expertly ground to release unparalleled flavour. Wrapped or unwrapped, this gift looks simply fantastic and is guaranteed to impress.

Cocoa Creations
Chocolate is everywhere at Christmas; with so many choices, what do you gift an avid chocoholic? The Cocoa Creations Hot Chocolate Gift Set is perfect for any chocolate lover. Discover six indulgent flavours ranging from traditional tastes, such as Luxury Hot Chocolate and Salted Caramel, to more adventurous experiences, such as Rocky Road flavour. Cocoa Creations is a gift the whole family can enjoy.
Whittard of Chelsea Cribbs is opening on 18 November!