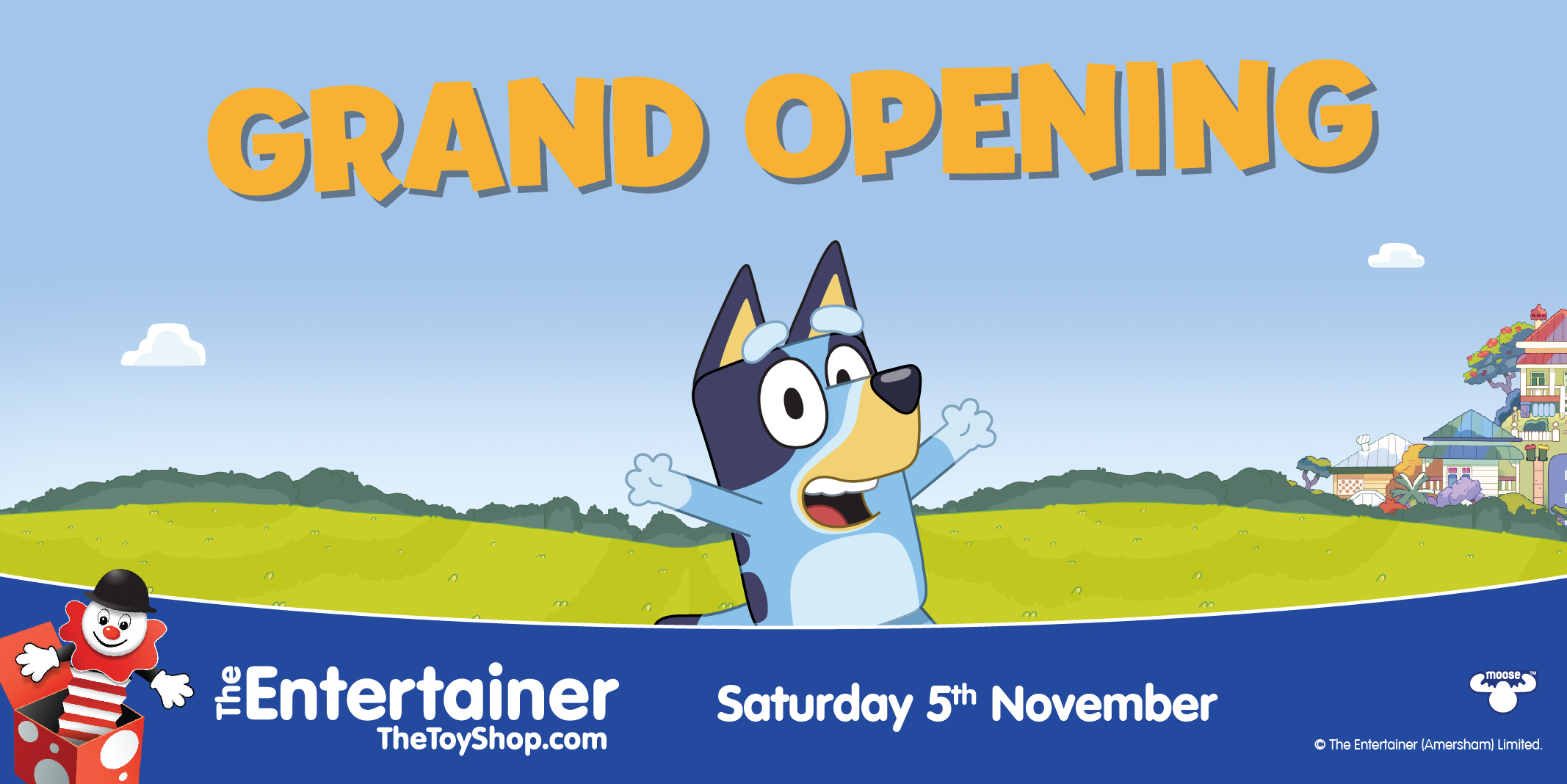 The Entertainer is coming to Cribbs! Join us on Saturday 5th November for a fabulous day of fun for all the family.
Head to store for 9am for a Lucky Dip gift card giveaway! The first 20 families to visit the store will receive a gift card pre-loaded with an amount from £5 - £100 to spend in store. 
From 9am - 5pm - Car Park J 
Optimus Prime and Barricade meet/photo opportunity, in car park J (just behind Boots) 
From 10am – 4pm in store
The Entertainer Balloon Artist will be in store making a wonderful selection of swords, hats and animals for you to enjoy!
The Entertainer's Jack will be putting smiles on everyone's face in store!
Cam the Cat from Squish Mallows character appearance
From 11am - 3pm in store
Santa's letter workshop – our in-store elf will be helping children (young and old) write their letter to Santa and post it into out store post-box where they will get a personised reply from the big man himself!
From 11am – 3.30pm in store
Meet Bluey!
Appearance times:
11am – 11.40am
12pm – 12.40pm
1pm – 1.40pm
2pm – 2.40pm
3pm – 3.30pm 
We look forward to seeing you there!