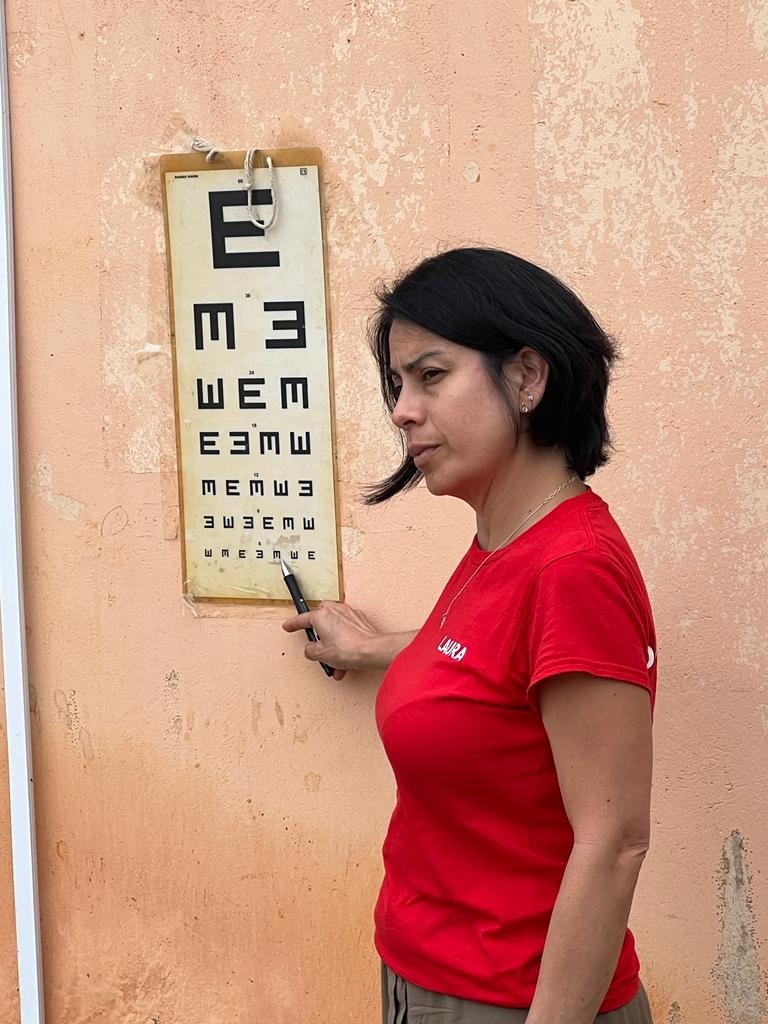 TWO optometry students who work at Specsavers Cribbs Causeway have visited Africa to help provide eye care services to rural communities.  
Silvia Ferraro and Laura Silva, who will start the third year of their optometry degrees at Cardiff University in the autumn, were selected alongside just fourteen others to head to Malawi and Ghana respectively. These trips are oversubscribed, so there is a rigorous process to choose who is successful.
'Both Laura and I were so pleased when we found out we were going,' says Silvia. 'The trips are organised by the university and they give students an opportunity to experience a totally different culture where people simply don't have access to the kind of health care services that we do.
'In Malawi, where I was, there are just 16 opthalmologists in the whole country so we did some refraction training to help upskill people who work at the outreach clinics we visited. Both Laura and I went to really disadvantaged and rural areas, but in Ghana, they do have a hospital which is better equipped than the clinics in Malawi. We also took some glasses and boxes of lenses with us that were kindly donated by Specsavers Cribbs Causeway.  
'It was an amazing experience but also a stark reminder that what we consider to be relatively simple things over here, like cataract surgery, is not widely available and where it is, the cost is often out of reach for lots of people.'
'When we found out Silvia and Laura were going to Africa, we wanted to help,' says Specsavers Cribbs Causeway store director, Gaurav Patel. 'It's clear that they both learnt a lot during their trips and we're pleased that the specs and lenses we donated will be put to good use.'