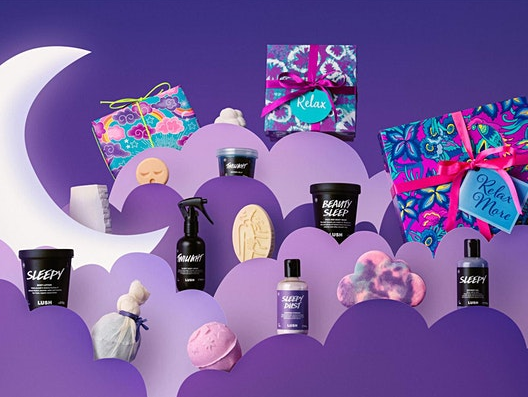 Lush Cribbs Sleepy Pod 
Visit LUSH's pop-up experience during Cribbs Beauty weekend for a very special Sleepy Pod from the 6th to the 8th of May. Experience Lush's Sleepy tunnel where you can escape the hustle and bustle and relax to the spa soundtrack whilst trying some exclusive products, Lush's most relaxing range, Designed to help you unwind.
Find the Sleepy Pod at the M&S end of the lower mall, come to immerse yourself in sleepy...
...Because beauty starts with a great nights sleep!