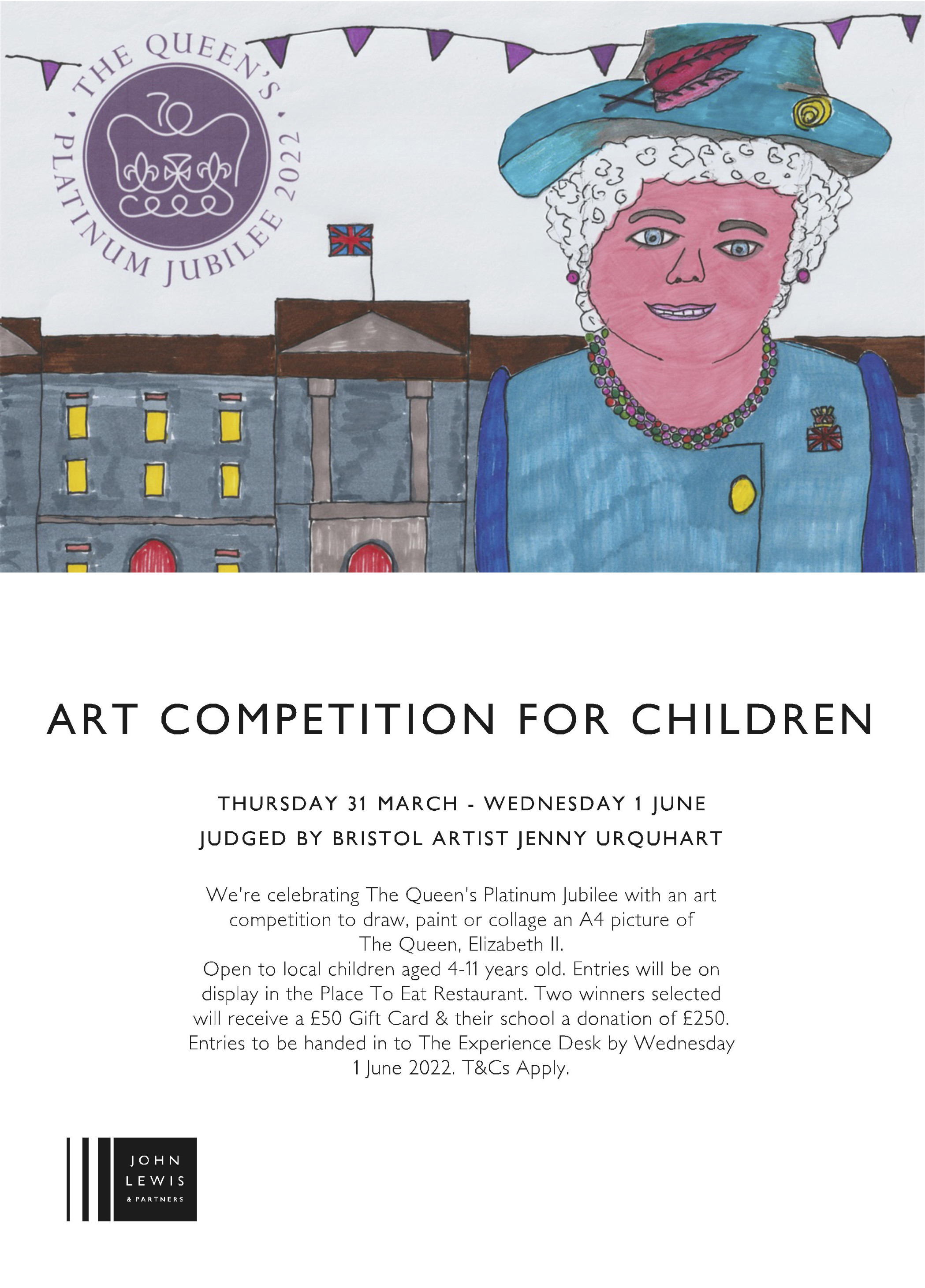 Queen's Platinum Jubilee competition for local Primary schools.
Get out your art materials to celebrate Queen Elizabeth's 70th year reign in a Platinum Jubilee competition for primary school children, with a 30 mile radius. We are looking for children to draw, paint or collage bold, bright and colourful pictures of Queen Elizabeth II to decorate our restaurant, The Place To Eat on the second floor at John Lewis & Partners, Cribbs Causeway. 
Our judge will be the well-known Bristol Artist, Jenny Urquhart. Her vibrant feel good paintings are a popular recognisable sight round Bristol & the South-West. We are looking forward to hosting an Art Exhibition for her later in the year.
There are two age groups who can enter, 4 to 7, & 8 to 11 years old with the chance of winning a prize of a £50 Gift voucher for the winners' of each of the two age groups. Not only that, but their Primary school will also win £250. 
So, we would love pictures of crown's, corgi's and of course Queen Elizabeth II on A4 paper or card, using any medium you like, such as paints, pens or collage. The choice is yours and we are looking forward to seeing them on the walls of The Place To Eat, here at John Lewis & Partners, Cribbs Causeway.
Please bring your entries into the store to the Experience Desk on the ground floor, clearly marked with your name, age and School on the back, by end of day Wednesday 1 June 2022.
Please note T&C's apply.