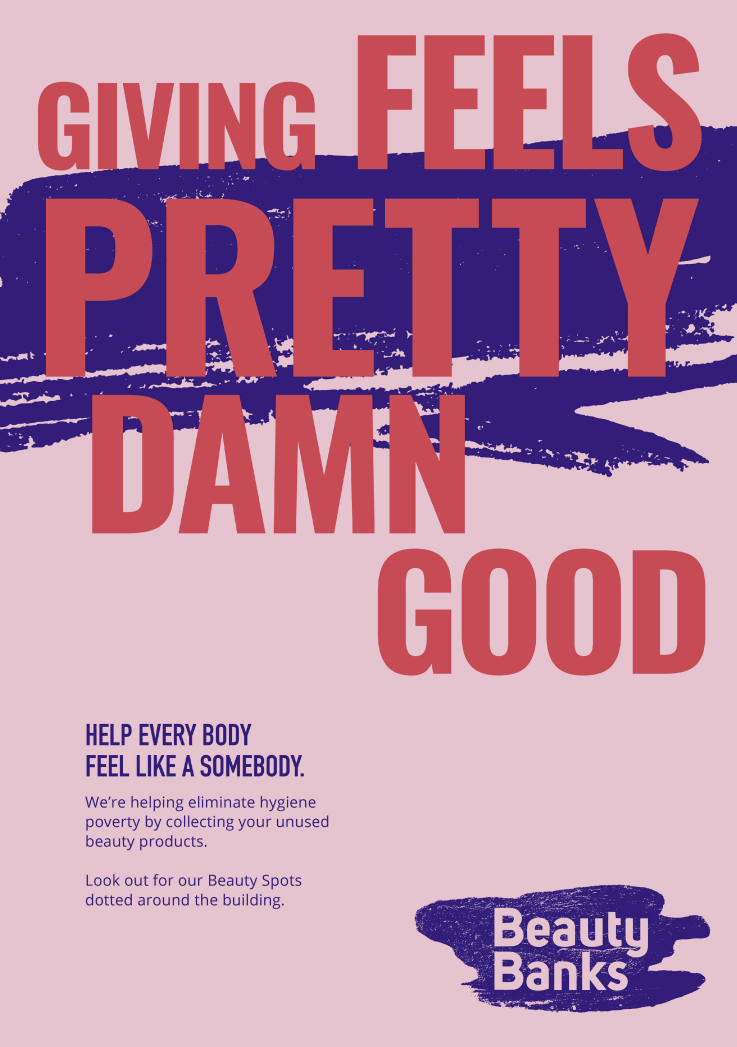 We're working with the charity Beauty Banks during Cribbs Beauty Weekender.
Beauty Banks is a UK charity that supports people living in hygiene poverty with donations of personal care and hygiene products.
Beauty Banks says: 
Imagine getting ready for a day at work or school and not washing your body, brushing your teeth, or applying deodorant because you can't afford soap, shampoo, toothpaste. This is hygiene poverty, and it affects millions of adults and children in the UK every day.
We believe that being clean is inextricably linked to good health, confidence and dignity. Our wellbeing depends on it.
Ours is beauty with purpose.
We are thrilled to support this wonderful charity with a donation point in our Beauty Garden where you can drop off donations of unopened health and beauty products - shampoos and conditioners, shower gel, toothpaste and deodorant. The products will then be given to the local North Bristol Food Bank who will be able to distribute them to people in our local community who need them most. 
There will also be the opportunity to donate directly to the charity when you play our Spin the Wheel and Beauty Grabber games in the Beauty Garden - there is a suggested donation of £1 to play which will benefit the charity. All you need to do is text BEAUTY to 70490.
Would you like to give more? It's easy! Simply text BEAUTY5, BEAUTY10 or BEAUTY20 to give £5, £10 or £20. 
You can find out more about the charity and the incredible work they do on their website, here.