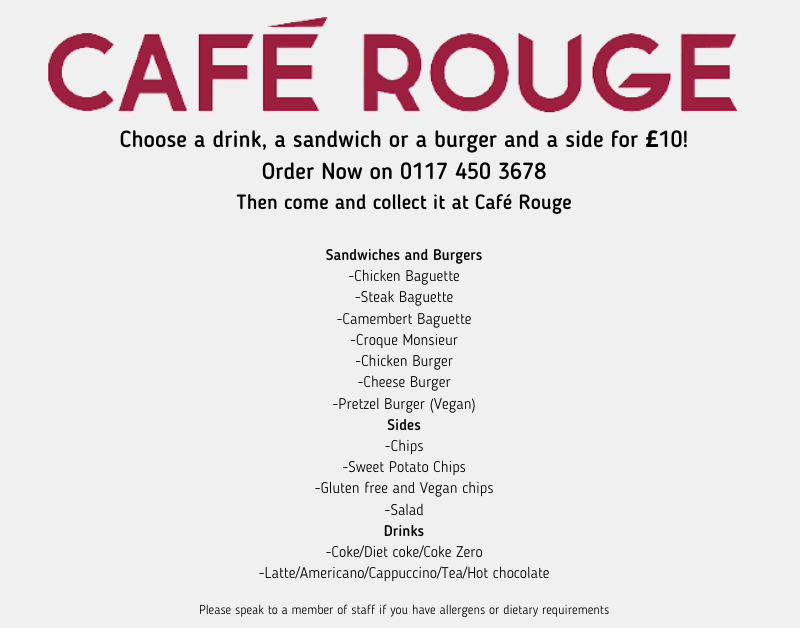 Visiting the Cribbs Beach this summer? Feeling peckish? Cafe Rouge Cribbs have you covered with their £10 takeout menu!
Choose a drink, sandwich or burger and a side for just £10, give the restaurant a call to place your order, and then you can pop in and pick up a tasty lunch for all the family. 
From steak baguettes to Croque monsieur's and vegan pretzel burgers, there's something for everyone to enjoy. 
Give the restaurant a call on 0117 4503678 to place your order, then just pop in and collect it to enjoy out on the beach or in the Cribbs garden!