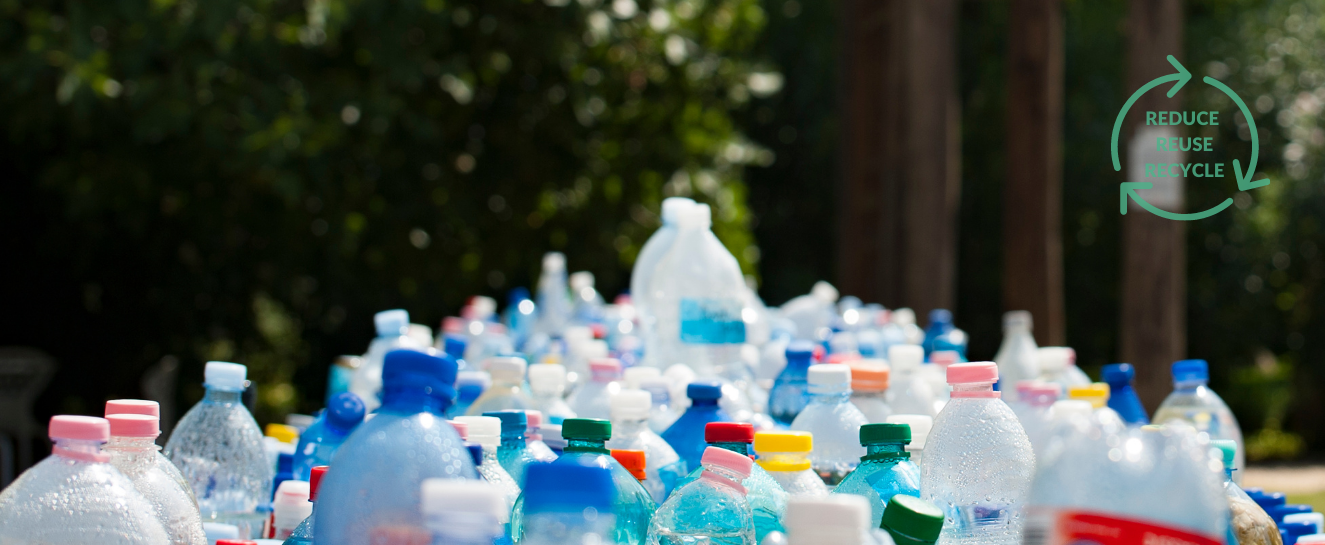 Recycle Week is an annual initiative established by the Waste and Resource Action Programme (WRAP) under the Recycle Now brand. Each year Recycle Week is progressively becoming more a celebration of recycling and encouraging everyone to make a change.
Now in its 18th year, it's the one week of the year where retailers, brands, waste management companies, trade associations, governments and the media come together to achieve one goal: to galvanise the public into recycling more of the right things, more often.
Recycle week 2021: Step It Up this Recycle Week
The Climate Crisis is a tough subject. But we're a nation of even tougher subjects. The last 15 months have shown that. And while throughout the past year many things have happened over which we've had no control, the Climate Crisis is something we can actively do something about. Every one of us, every single day. Most of us already do, through small but powerful habits – like recycling. We know environmental concerns are still on the increase, so we need to do more. We need to do it now. And we need to act together. It's time to join the fight against climate change. Step It Up this Recycle Week.
This year's Recycle Week is set to be a truly impactful national event.
Our Recycling
We are committed to working to reduce wherever possible the amount of waste we generate from within our operations. Within our first quarter of 2021 (January – March) we saved the equivalent of:
enough CO2 to grow 40 trees to maturity
enough energy to power a mid-income home for one year
enough water to provide 6 households annual water needs
enough trees to fill 2 acres of tropical forest, at average tree density
Events
When planning for an event we are always conscious of our potential environmental impact. For this reason, we endeavour to obtain reusable materials, tactically plan logistics to reduce deliveries and subsequently reduce carbon footprint. Additionally, when our events come to a close and breakdown begins, we seek to reuse recycle materials wherever possible. Below are some initiatives we follow post-event –
Donating materials to local schools, businesses or community groups
Reusing material for future events: for example our Beach's former splash deck was used to clad the chiller walls and build our ballasts for the tipi bar, for our Winter Wonderland event in 2019. Additionally, benches were constructed from left over railway sleepers from the boardwalk decking.
Reusing equipment such as steel drum bins, rope perimeter barrier, our wooden pagodas
Reusing but redesign equipment: our Cabins have been resprayed many times!
Any plants used for event purposes are replanted around the Mall grounds
Advetec X03
The Advetect X03 contributes to reducing the cost of waste disposal whilst simultaneously processing lots of different waste streams. We have innovated the use of this technology within shopping centres, which has allowed us to transform our waste output: reducing waste costs by 10%, collections by 50% and volume by 56.6%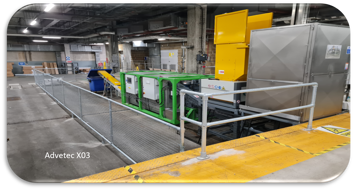 Coffee Grinds Initiative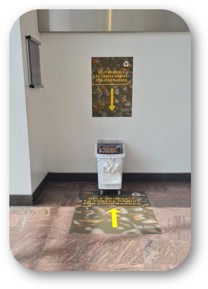 At the start of last year we launched a new eco-friendly initiative. Cafes and restaurants within the centre are providing used coffee grounds for customers to use for their garden. This diverts the grinds from landfill and contributes to lowering carbon footprint form vehicles taking the grounds off site.
Coffee grounds are excellent for your garden, they can be used as a fertiliser, be fed to worms, keep pests away and can be used in compost bins. They're also great for acid loving plants such as hydrangeas, rhododendrons, azaleas, lily of the valley, blueberries, carrots, and radishes as these plants can see a boost in growth from using fresh coffee grounds. The dispenser is located at the lower level of The Mall and customers can also pick up a compostable bag to take the grounds away with them.
This initiative has contributed to our reduction in organic waste this year; in May 2021 our organic waste ratio decreased by 53% when compared to May 2020.
Recycle Week is changing people's behaviour, of the people who saw Recycle Week in 2020 a whopping 92% found it motivating and 89% of those people changed their recycling behaviours; this shows the power of Recycle Week.