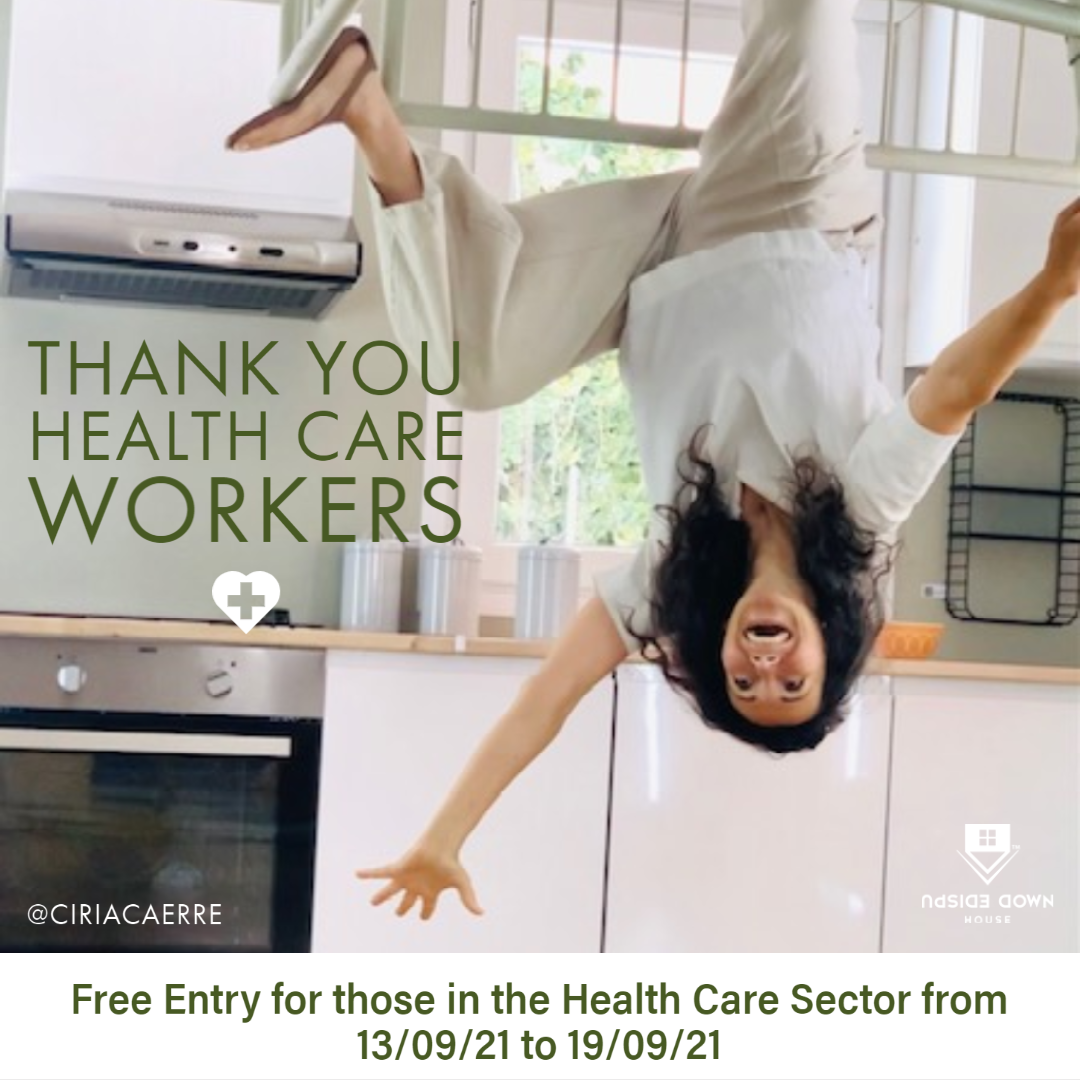 Free Entry to all Health Care Professionals at Upside Down House Cribbs, 13 - 19 Sept 2021
This year the Upside Down House Cribbs have decided to show their appreciation for all health care professionals. They would like to say thank you for their continued effort and hard work and will be offering FREE entry to Upside Down House Cribbs for those that work within the medical sector.
Terms & Conditions:
◾ Health Care Professionals please provide/show a Blue Light Card or Smart Card on arrival
◾ Tickets do not need to be booked in advance and no time slots are given and or required. 
◾ You can visit The Upside Down House Cribbs at anytime within our Opening Hours and these can be found on our website.
◾ Please be advised all guests and family members visiting alongside the Health Care Professionals will have to pay entry fees. Children under the age of 3 years have free entry
We look forward to seeing you soon!