Welcome back!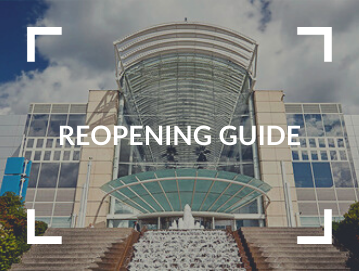 We have put lots of measures in place to help keep shoppers and staff safe as we open our doors once again. Our customers are requested to follow the safety guidelines we have in place to ensure the cente is a safe place to visit and social distancing is maintained. We also request customers wear face coverings at all times when inside the centre.
We have created this helpful 'plan your visit' guide which can help answer some of the most commonly asked questions.
We would like to thank our customers for their continued patience during these challenging times.
We have also created a helpful FAQs page here which can help answer some of the most commonly asked questions. 
Opening Hours
We will be open: Monday - Friday, 9.30am - 8pm, Saturday 9am - 8pm, Sunday 11am - 5pm, Bank Holidays 10am - 6pm.
Some store hours may differ, so please refer to our 'What's Open?' page for the most up to date listings, and check our website and social channels before you travel, to avoid disappointment. 
Allowing smaller numbers into the centre allows shoppers to respect social distancing measures. Please be patient with our teams who are here to help you.
Wondering where to park? Check out our useful guide here.
Social Distancing
Please follow the signage directions on the floor to allow shoppers to move freely through the centre whilst respecting social distancing measures. There are 2m stickers on the floor to guide you as to a safe distance between you and other shoppers.
If you are queuing to enter a store, please use the marked footprint stickers on the floor as a guide to direct you. If all the marked queuing points are full, please move on to another store and return when it's quieter.
We are maintaining a one-way system through the centre. Please follow the floor markings and don't cut across the concourse.
Lifts are restricted to use by one household group at a time. If you can, please use the stairs or the escalators to access other levels.
Some flights of stairs are up or down only. Please check the signage before you use them.
Escalator steps are marked to help you respect social distancing. Please look for the blue footprints on the step and use these marked steps only.
Public seating will be available, but we have reduced the number of seats to allow for social distancing. Please do not sit in areas marked with red cross stickers, as these sections need to be kept clear. As we have fewer seats than usual, if someone else has a greater need than you, please be kind enough to give up your seat. 
There is also seating available in the garden area outside the Mall which we would encourage you to use if the weather is pleasant!
Cleaning
We are working to keep you safe with enhanced cleaning of touchpoints, including doors, toilets, bannister rails, lift buttons and escalator belts.
We will be managing shopper numbers in toilets – please respect the social distancing methods we have put in place
Please close the toilet lid before flushing to minimise the spread of bacteria and viruses
Wash your hands thoroughly with soap and water after using the toilet
Disabled toilets, baby changing and the Changing Places facility will all be available. 
Face Covering
Visitors will be required to wear a face covering upon entry to the centre.
Visitors will be required to wear a face covering in all stores and communal areas.
Those with medical conditions and disabilities will be an exception to the rule along with children under the age of 11.
Customers will also be required to wear face coverings when ordering takeaway food and drink from shops.
Please note, if you are exempt and not wearing a badge/lanyard, you may be approached by a member of staff.
Centre Staff
Staff are here to help you. Please stay 2 metres away from them at all times and respect their space as they assist you.
Our Accessibility suite is open from 9am - 5pm Monday - Saturday, 10.30am - 5.00pm Sunday. Please contact them on 0117 915 5326 prior to your visit so we can make the necessary arrangements with regard to mobility equipment.
If you have any questions or queries that aren't covered in this guide, please refer to our FAQ page here for further information.