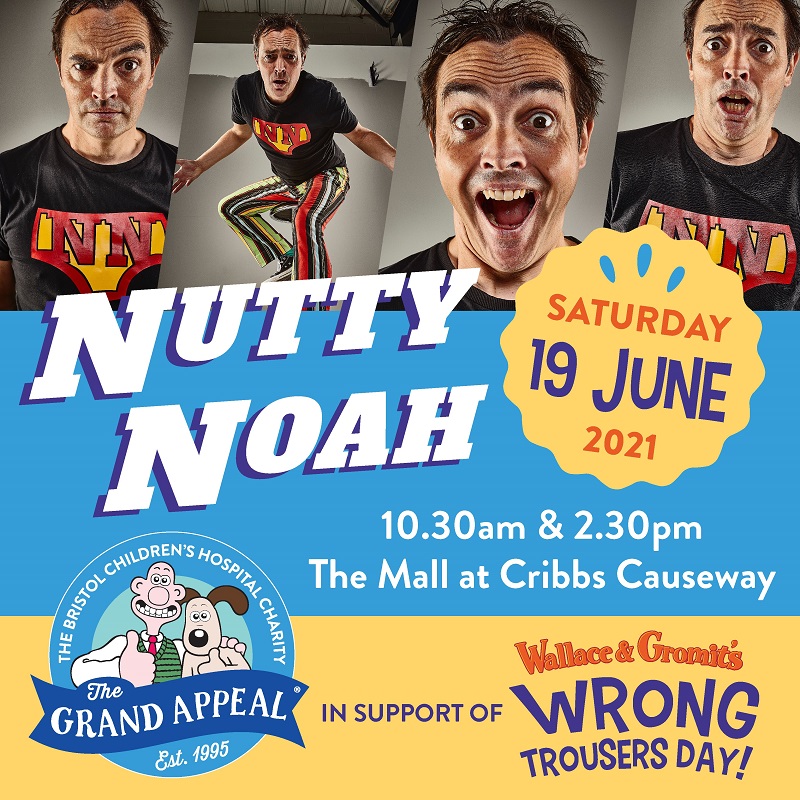 We are thrilled to be welcoming Nutty Noah to The Mall on Saturday 19 June, in support of Wallace & Gromit's Wrong Trousers Day!
Visit car park C (near the fountains) at The Mall at 10.30am or 2.30pm to enjoy a show of madcap mayhem. Expect laughs, songs, musical instruments and of course, wrong trousers, all whilst raising money for Bristol Children's Hospital.
Don't forget to take a trip to the Gromit Unleashed Shop while you're there to see Noah strutting his stuff in-between shows.
A reminder that masks are required indoors at The Mall (unless you are exempt from wearing them), and there is a one-way system in place to support social distancing and help keep everyone safe.