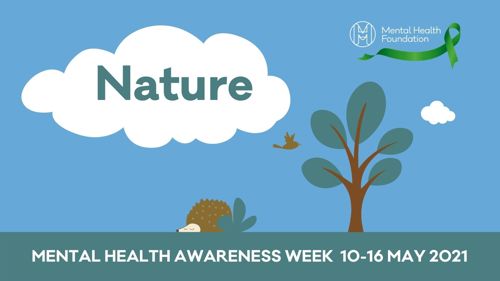 Why nature?
Consecutively for the past 21 years, the Mental Health Foundation have set the theme, during which time the event has grown to become one of the biggest awareness weeks across the UK and globally.
The evidence is clear that access to nature is crucial for our mental health and millions of people re-discovered that during lockdowns this year. However, this was not the same for all of us. We want to explore what the barriers are and ensure everyone can share in the natural world and experience the mental health benefits.
The week will be an opportunity to open our eyes to the power of nature.
Our nature
At The Mall we are very fortunate to be a hub for natural wildlife, which can be observed whilst roaming our grounds. Take a beautiful stroll and experience our wildlife for yourself! We have magnificent plants, insects and more just waiting to be discovered. You can follow the blue dotted line on our downloadable map.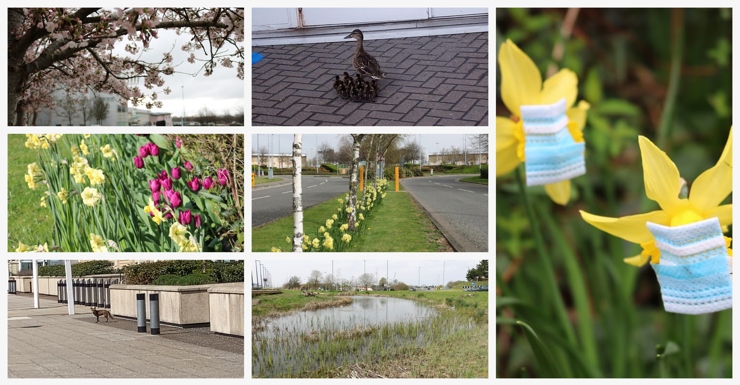 Our bees
In 2019 Mark Ferguson, a wildlife sound recordist, noticed huge numbers of bumblebees foraging through lines of lavender on the edge of the rear, Patchway-facing Mall car park. He could not resist recording them! 
To capture their sounds in detail, Mark placed a couple of very small, highly-sensitive microphones amongst the lavender flowers. In his recording, you can hear the sounds of buff-tailed, white-tailed, common carder and early bumblebees as they move busily back and forth, sometimes just a centimetre or two away. The Sunday morning sounds of a vehicle loading bay frame the scene, as the Mall's employees get ready for the busy day ahead.
Lavender is one of the best, all-round plants for bumblebees. Many of our pollinators are in big trouble, so it sets a great example to have it planted so extensively.
You can find out more here.
Your Favourite Thing To Do Outdoors
The weather is warming up, and we are all excited to be spending more time outside!
In light of Mental Health Awareness Week's nature theme, we encourage you to share your favourite things to do outdoors. Do you like to exercise, play sports, picnic, or read in the sunshine? Whatever you like to do, we'd love you to share it with us on Facebook or Instagram using #CribbsNature.