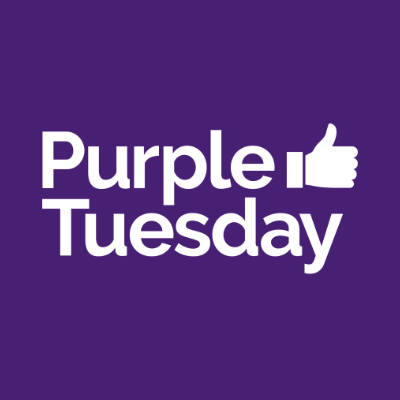 Purple Tuesday 2022 is an international call to action, focused on changing the customer experience for disabled people. It's about businesses making long term commitments to improve the customer experience for disabled people all year round. Creating a step change improvement in the awareness of the value and needs of disabled customers. This year, Purple Tuesday falls on 1st November. 
For more information on the initiative, take a look at the 2020 advert below: 
Here at Cribbs we offer a range of support for our customers. Our Guest Services team are trained in Dementia and Autism awareness, through the National Autistic Society and Alzheimer's Society.
We want all of our visitors to enjoy their experience at Cribbs so we offer free use of wheelchairs and scooters from Accessibility, our service for shoppers who need extra assistance. We additionally have a Changing Places facility. Standard accessible toilets do not meet the needs of all people with a disability.
Changing Places facilities provide customers with profound and multiple learning disabilities, extra equipment and space to allow them to use the toilets safely and comfortably.
This year we have also implemented a digital suggestion box where we encourage customers to share any positive feedback or constructive criticism regarding our accessibility unit. To leave any feedback please contact accessibility: accessibility@mallcribbs.com or call 0117 915 5326.