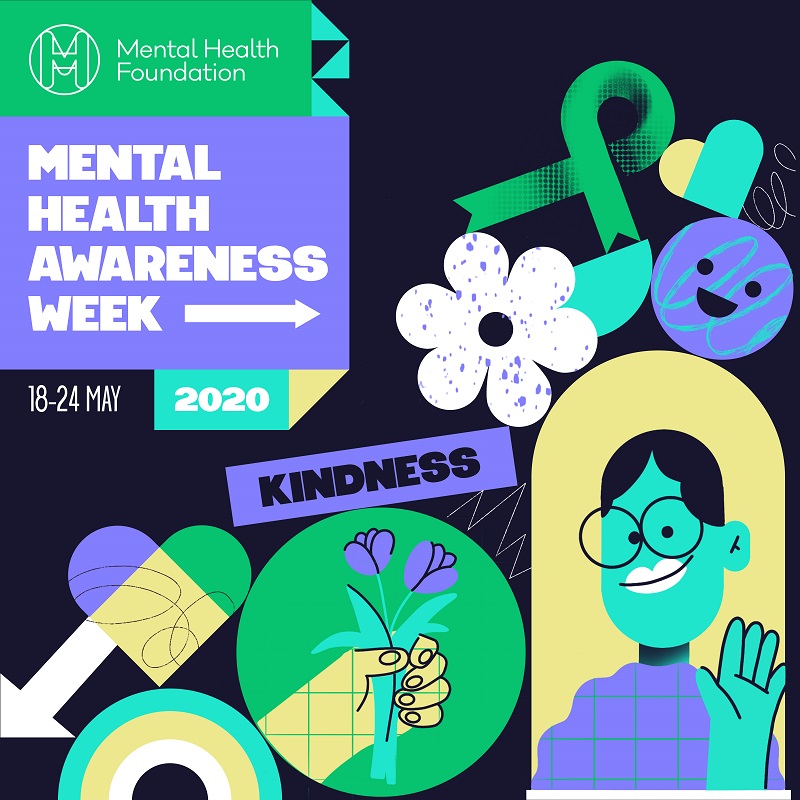 The Mall is a proud supporter of Mental Health Awareness Week, which this year runs from 18 – 24 May. The theme for this year's week is Kindness, something which is extremely pertinent given the current nature of the Covid-19 pandemic.
The Mental Health Foundation say: 'Mental health problems can affect anyone, at any time. We believe that mental health is everyone's business. So, for one week each May, we campaign around a specific theme for Mental Health Awareness Week.'
The theme of 'kindness' has been chosen this year for a variety of reasons. During uncertain times, rather like the ones we're living through now, kindness has never been more important or more relevant. Supporting one another, raising a smile, looking out for each other – all these things, which can be achieved by small acts each day, are rooted in kindness and help us all to navigate our day to day lives a little easier.
Join in online, sharing acts of kindness – no matter how small. You can share these, tagging in @mentalhealthfoundation and @mallcribbs on Instagram and Facebook – we'd love to see! You can also use the hashtags #MentalHealthAwarenessWeek #KindnessMatters #MallCribbsIsHereForYou
 Here are some ideas to get started, but you can of course come up with your own!
Call a friend who you haven't spoken to in a while
Arrange a virtual coffee morning with a group of friends and check in to see how they are doing
Text a friend a joke or a cute cat picture
Send an e-card to someone who is struggling
Share a funny photo or memory of you and your friends
Send an interesting article to a friend
Send friends or family a book recommendation. Then when they've read it, arrange a video call to discuss what you liked about it – a virtual book club!
Send a parent friend ideas for activities they can do at home with their kids
Tell a family member or friend just how much they mean to you
Clap for key workers on Thursday evenings at 8pm – a tiny act of kindness we can do to say 'Thank You'
Play with your pet
Make someone in your household a cup of tea (and take them a biscuit to enjoy with it)
If you can, donate to a foodbank or charity
Make someone you live with a meal
Help with household chores – take out the bin, empty the dishwasher, feed the cat
If someone you know is lonely or isolating, order them a takeaway and join them via video call for a night in front of the TV with a tasty meal.
Check in on elderly or vulnerable neighbours and friends and see if you can do anything to help them
If you can, offer to pick up friends or families shopping if they are unable to
Arrange a skill swap – maybe your friend can teach you some yoga exercises and you can give them a virtual singing lesson in exchange
Keep in touch with colleagues working from home, to prevent feelings of isolation, loneliness or exclusion. You can always just send them an email which is bound to raise a smile on a Monday morning! If you're struggling for ideas, take a look at our Isolation Activities post here.
If you would like to fundraise for The Mental Health Foundation, there are lots of ways that you can. Their 'Take Action, Get Active' scheme promotes self care and self kindness by taking time out each day for yourself – to get moving, get active, and feel good! They have set a challenge to be active for 30 minutes a day in May – find out more here.