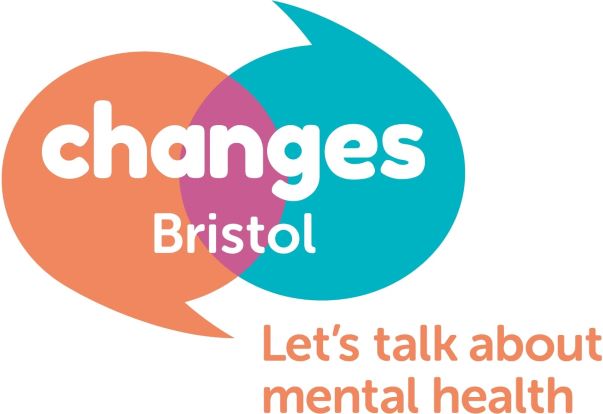 Supporting Bristol Mental Health Charity Changes
Ever wondered what happens to all the coins thrown into our central fountain? This money is collected up at the end of the financial year and donated, along with any other funds raised through Mall events, to our charity of the year, which for 2019/2020 was Changes Bristol. 
Changes Bristol is a Mental Health charity which provides weekly peer support meetings for those in distress. A grassroots community organisation, Changes serves the people of Bristol and South Gloucestershire with essential Mental Health services that are free to access, require no formal referrals or diagnosis, and are open ended which means that the services can be used for as long as the individual requires. 
Changes have had to adapt quickly to the challenges raised by the COVID-19 crisis, moving all their services online. They are able to offer 'zoom' meetings in place of face-to-face meetings, and also offer a 'befriending service' for people who are unable, or do not wish, to take part in an online meeting. The befriending service involves a weekly check in call from a trained volunteer who can listen, confidentially and without judgement,  to what's on your mind.
Thanks to your generous donations into the Mall's fountain, coupled with monies collected from various events during the year, we've been able to donate £6,944.01 to the charity which will aid them in continuing to offer their vital services. However, they still need more help. The COVID-19 crisis has seen their essential resources in greater demand than ever, but their income streams have been completely closed off as fundraising events have been cancelled in the wake of the pandemic. They are forecast to lose approximately 70% of their expected income this year. They have set up an emergency appeal which you can find here if you would like to make a donation.
Tara Robinson, Service Manager at Changes, said:
'Changes Bristol are delighted to have been The Mall's Charity Partner for the past year. We are so grateful to all of the staff and customers at the Mall who donated to help fund our vital mental health services. Since lockdown we have seen an increase in the demand for our services and are providing online support groups and a phone befriending service which are free and accessible to all. The money raised makes a significant impact on our small charity's resources allowing us to reach more people who are struggling with their mental health, particularly during these challenging times. To find out how you can get some support visit changesbristol.org.uk or ring us on 0117 941 1123.'
Changes is reliant on their base of volunteers to help and assist in the day to day provision of support and we are thrilled to have been able to partner with them as our Charity of the Year for 2019/20. If you'd like to find out more about the charity and the services they offer, or if you would be interested in volunteering for the charity, take a look at their website.