The Upside Down House here at Cribbs has just opened it's doors this week!
Upside Down House believe in being different, being fun and most important of all, being upside down. They want customers to reach for the coffee table when they visit one of our Upside Down Houses.
Capturing the most surreal images, unique poses from an inverted perspective. A unique and fun attraction not only for the kids but adults also! A great way to spend good family time and have a great upside-down experience.
Walk on the ceiling and reach for your furniture, a unique family attraction that allows you to take extraordinary photos to share with your friends and family.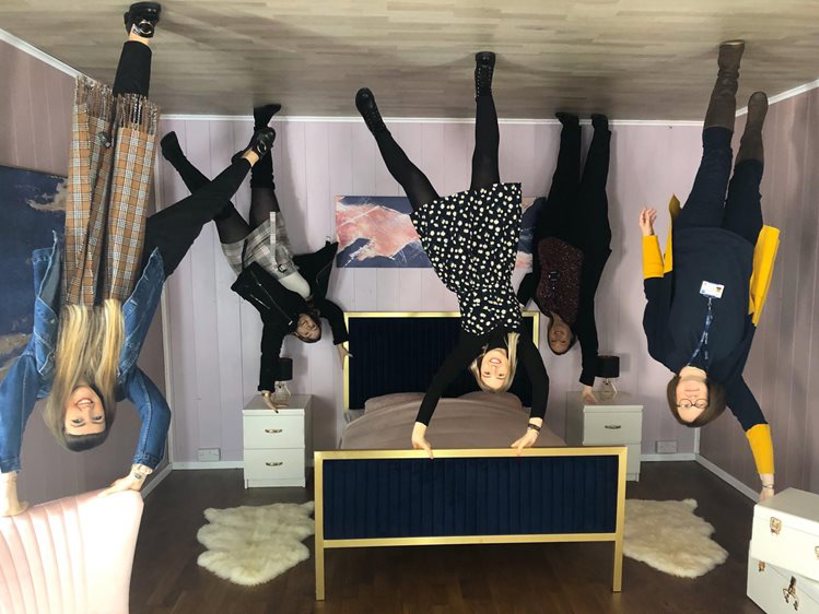 Here's everything you need to know:
How much does it cost to visit the Upside-Down House?
£3.50 - £4.50 (Off Peak and Peak pre-booked online only)
£4.00 - £5.00 (Off Peak and Peak walk up prices)
Book tickets online here.
Can you take your own photos?
Yes, the team in the house will help you if needed.
How long do you get in the house?
You will have up to 20mins in the house. You walk through at your own pace.
If you have any general questions, complaints or feedback please direct them to the house itself:
Email: info@upsidedownhouse.co.uk
Phone: 07907451017
Or you can visit their website.